Wine Tours in Piedmont, Italy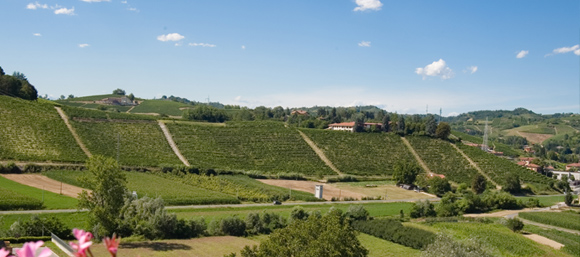 We want to offer to the ones that want to discover the land of Italy, its wines and magic, few itineraries oeno-gastronomic of great interest.
Our wine tours take usually place in spring and autumn, and are focused on the wine world, even if we leave space for improvisation and look for other way to explore our territory.
Basically our tours include 2 winery visits per day, a light lunch in trattorie of the area (sometime in the winery itself). We also try to give space to vineyards walk, visiting the most famous cru, castles and museum.
We provide (and suggest) a service of pick-up and drop-off in the most important cities (and airports) around Alba, like Milano, Tourin, Genova. It's possible to avail of the single service of guiding to the cellars visit, in this case it's necessary a self driving service.
We provide auto and minibus with driver with aircon and English speaking escort.
Some names of wineries available: Bartolo Mascarello - Giuseppe Mascarello - Giuseppe Rinaldi - Giacomo Conterno - Giovanni Rosso - Ettore Germano - Cantine Oddero - Fratelli Barale - Bruno Giacosa - Angelo Gaja - Gigi Bianco - Nada - Ca' del Baio - Paolo Scavino - Villa Sparina.. Wineries here listed are just a part of the many potentially suitable, their availability changes with time and for some of them the visit must be booked many days in advance. Some wineries do not accept groups of visitor bigger than 6 persons.
Some ideas and itineraries
Just let us create a tailor made itinerary with these ingredients!
Our Wine Tour

WINE TOUR EXAMPLE 1
Barolo and Barbaresco overview - 4 nights, 1 double room »

WINE TOUR EXAMPLE 2
One day in Serralunga d'Alba - 1 day, 2 persons »
WINE TOUR EXAMPLE 3
Gavi, golf, wellness and wine - 3 nights, 1 double room »
Many extra excursions are available, in cooperation with the Consorzio Turistico Langhe Monferrato Roero, where you can find many ideas to draw an unforgettable tour in this region.
Truffle Hunting excursions
Horse riding in upper Langa
Local cookery course
Trekking in the Langhe
Vespa or bike hire
Hot air ballon flights
Rafting on the river Tanaro
For further datails about inclusions, travel arrangements, reservation ad deposit, cancellation and refunds please read our Terms and Conditions.

WINE TOUR EXAMPLE 1
Barolo and Barbaresco overview
4 nights, 1 double room »

WINE TOUR EXAMPLE 2
One day in Serralunga d'Alba
1 day, 2 persons »

WINE TOUR EXAMPLE 3
Gavi, golf, wellness and wine
3 nights, 1 double room »
Please read our TERMS AND CONDITIONS about inclusions, travel arrangements, reservation ad deposit, cancellation and refunds