Autumn into Langhe: The White Truffle
Autumn in the Langhe is the most appealing season of the year.
Hills are painted by thousands of changing colours, creating breath-taking landscapes from sunrise to sunset.
Autumn in the Langhe is grape harvesting time and cradle of "Tuber Magnatum Pico" commonly named White Truffle.
In this season we offer tailor made tours, built on white truffle and wine tasting (you will decide number of days and activities) We lead you to best restaurants for tasting this precious and rare fruit of the earth, along with fairy-tale Barolo and Barbaresco.
We can organize truffle huntings with a professional "trifulau" and his inseparable dog.
An enthralling way to know better what white truffle is, its history, its nature; a deeper look and a bigger involving in Langhe tradition.
At last, but not least we can sell and ship white truffes to whom couldn't come over here at this time.
Don't loose this experience!
Services:
• White Truffle sales and shipping
• White Truffles tours (tailor made)
• White Truffles Hunting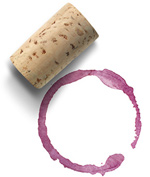 Welcome to Cathay Way,
where you can find up to date and easy to access information from one of the most comprehensive fine vintage wine lists in Italy. We are specialist on the Italian Piedmont's wines, such as Barolo and Barbaresco.
Our connection with producers and wines investors make our wine list one of the most comprehensive list of these precious wines.

At the same time we would love to host you all, wine enthusiast, here in our land, to visit and taste the magic of our vineyards, as you can see in our wine tour section.
Our wine tours take usually place in spring and autumn, and are focused on the wine world. Continue »
Vintage Wines Search:

Top Search
barolo sassicaia brunello di montalcino amarone barbaresco masseto Gaja bruno giacosa
Offer of the Week:


Barolo Bricco Rocche Pra...
Ceretto
€ 78,00 »


Barolo Rocche di Castigl...
Vietti
€ 465,00 »


Vosne Romanee 1er Cru Le...
Bruno Clavelier
€ 210,00 »


Barolo Le Vigne 2016
Sandrone Luciano
€ 524,60 »