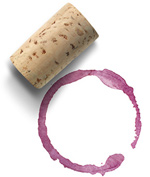 Welcome to Cathay Way,
where you can find up to date and easy to access information from one of the most comprehensive fine vintage wine lists in Italy. We are specialist on the Italian Piedmont's wines, such as Barolo and Barbaresco.
Our connection with producers and wines investors make our wine list one of the most comprehensive list of these precious wines.

At the same time we would love to host you all, wine enthusiast, here in our land, to visit and taste the magic of our vineyards, as you can see in our wine tour section.
Our wine tours take usually place in spring and autumn, and are focused on the wine world. Continue »
Vintage Wines Search:

Top Search
barolo brunello di montalcino sassicaia amarone barbaresco masseto bruno giacosa Gaja
Offer of the Week:


Lafoa Sauvignon 2013
Colterenzio - Schrebichl
€ 22,50 »


Cheval Blanc 2006
Chateau Cheval Blanc
€ 475,00 »


Cristal 1999
Louis Roederer
€ 189,00 »


Solaia 1999
Antinori
€ 755,00 »