Following an irrepressible need of sun and ocean breeze, I decided to take a week for myself and booked a ticket for Lisbon. May plan was to stay a couple of days in this town and then move to the northern wine districts, Bairrada first and then Douro.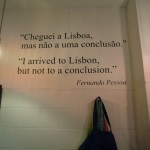 Lisbon is a romantic city, full of sun, colours, music, people moving up and down from its hills, the most Brazilian of the European cities. Discarded the desire of eating and drinking well in Lisbon, I just let myself follow the crowd, that believe me, on Friday and Saturday night is really crazy!
I found a great little bar in Rossio square called Bifana where you can get a great Bifana's meat sandwich and a beer for few euro and then you just have to move up to the Bairro Alto stopping for a Ginja at every knot of people with a glass in hand.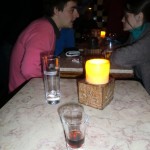 After 5-6 Ginja you reach the higher part of the Bairro, I found a nice place in rua da Atalaia, Portas Largas. I was lucky to find there a little concert of bossa played by acoustic guitar and drums, nice guests and good beer. Then just walk around the place and enjoy the night! You will find hundred bars and restaurants and thousand people walking happily around. Remember that after 1 o'clock to go back home you need a taxi, best is to go back down to Rossio to find one.
Then I moved to northern Portugal, curios to taste its wines and food. The landscape to Bairrada remembered me an Mediterranean landscape, and did not see any vineyard. Very nice view, but was a bit disappointed considering what I read on wines before leaving. I stopped to eat for lunch in …. Where I found the best baby pork roasted ever, served with a glass of house wine from the region.
Well, I started thinking to be in the right place! The pork was perfectly roasted soft and juicy, served with its cooking sauce, based on spicy herbs, garlic and pepper. The wine appeared intense, with a deep colour, very fruity at the nose, lightly oaky, with a good body. Probably a higher acidity would have helped with the fat of the pork.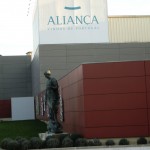 Few km ahead I arrived to Alianca, a winery that you cannot miss along your way. A smiling girl opened me the door and introduced me to Luciana Sardo, that with professional skill and humour guided me along the visit.  The cellar is quite big and subject to a big change. Hundreds of art craft, paintings, ceramics, precious stone and other things are invading the cellar and give to this huge space a different appearance, it's not just wine there!
Luciana made me taste 4 wines, all technically perfect with very different personalities.
Quinta Das Baceladas 2005 – Bairrada region
Quinta Dos 4 ventos 2006 – Douro region
Quinta Da Terrugem 2006 – Aletejo region
Quinta Da Garrida 2005 – Dao region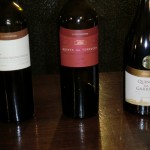 The first one, a blend of grapes from the Bairrada is made on a French style, some Bordeaux at the nose. The second one, based on a Touriga Nacional grape, is the one I liked more, with a solid character and strong personality. The third, Quinta de Terrugem is probably the most "easy" to drink wine of the bunch, pleasant and fresh.
Lovely place to visit, lovely wines and lovely girls: cheers Luciana!
Then I moved to Porto, where you cannot miss the classic of the visit to the porto houses. I visited four: Kopke, Croft, Taylor's and Sandeman. At Kroft I tasted also two wines, both from Douro, red and white. Kopke white porto was very fruity and with a clear note of the wine tasted, the alcoholic component was not in excess. For the same reason my favourite red was at Taylor's, where I found the most balanced vintage red of the bunch.
Left Porto moved to Douro region, where I had an appointment at Quinta do Vallado. In a beautiful landscape of steep slopes rich of schist stones, following the IP4 to Vila Real, with the Rio Douro on my right I arrived to this winery where Paula introduced me to the cellar.
Here I found a beautiful estate, very well run, with new equipment and great knowledge that comes from a long tradition in wine making.
After a nice walk around (this winery offers also a great accommodation for a luxury wine tourism), I finally tasted 4 wines an a great Tawny Porto.
I definitely loved the simple white, Quinta do Vallado "Moscatel Galego Branco" 2008, passed just in stainless steel vat, with a remarkable note of fresh fruit and herbs, that remembered the smell of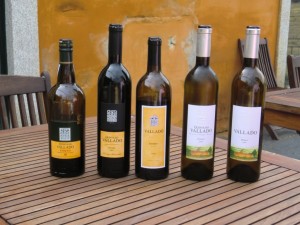 what we call the "Saint Peter Grass" , which we use in summer to prepare very nice omelettes. I'll need to find some bottles to try to put them together.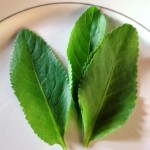 Then my vote goes to the red single grape Touriga Nacional Quinta do Vallado Douro 2007,  a powerful wine, with a great personality, deep and intense, rich in tannins, never aggressive and well balanced with the complex of fruit of the body.  For sure a great wine that need some aging and decanting. The boisè tones don't cover this sumptuous  wine, the oak is very well integrated.
Very well done also the red blend Vallado Douro 2007 that is for sure more accessible, an international wine with a great potential elegant and rich.
Finally I tasted a remarkable Porto Tawny 10 yo, produced and aged in this Quinta, that left me happy and satisfied for this visit.
Portugal is a great country and the wines I tasted from Douro and Bairrada (unfortunately I could not find a 100% Baga wine) did show a great character, with sweet tones of mature fruit but also a good tannic level, especially for the Douro region.
Here the right micro climate, together with the stony soil and the wonderful of old vines, that means a good pruning system, grant us great wines with the potential of long aging and maturing. I have seen also cellars with high technical standards, things that push me to find some time to visit this place again soon.
Leave a Reply